Rand Paul urges Kentucky to disregard the CDC as COVID hospital admissions skyrocket
Senator Rand Paul urged the Kentucky people to ignore CDC guidelines as COVID is hospitalizing children in his state.
Video:
Rand Paul Today: "It is time for us to resist. You can't arrest us all. Nobody should follow the CDC. "He then says he will introduce changes to remove any government agency that wants to enforce CDC guidelines, including schools. https://t.co/PYOQtKDYBN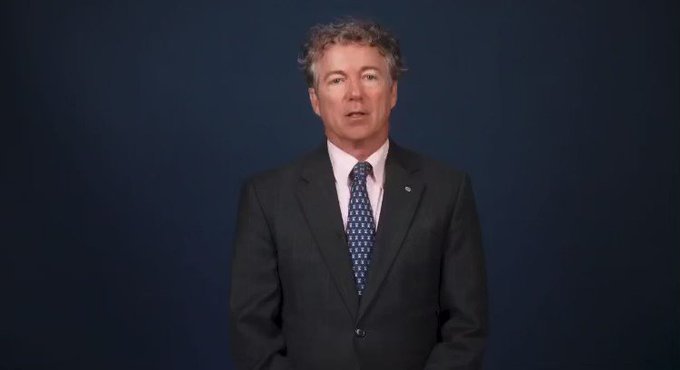 Paul said in part: "The time has come for us to resist. You can't arrest us all. You can't keep all of your children out of school … We don't have to accept the mandates, bans and policies of the petty tyrants and bureaucrats. "
Paul later claimed that Nancy Pelosi had come to arrest people: "Nancy Pelosi, you are not going to arrest me or anyone on my staff or prevent me from doing our work. We either had COVID, had the vaccine, or we were offered the vaccine. We will make our own health decisions. We won't show you a passport. We won't wear a mask. "
He continued, "President Biden, we will not accept your agencies' mandates or alleged moves towards a lockdown. Nobody should obey the CDC's anti-science mask mandates. "
Nancy Pelosi is the Speaker of the House of Representatives. She has no authority to arrest or impose mandates on Rand Paul, who sits in the Senate.
President Biden is not considering lockdowns.
The government has stated that in their view, future lockdowns will not be necessary.
Rand Paul is a super spreader for COVID misinformation. Dr. Anthony Fauci brought Paul face to face with his lies and misinformation.
It's all about Rand Paul standing for re-election.
Rand Paul's rhetoric has gone from stupid to deadly.
COVID cases are doubling in the state, but Rand Paul doesn't mind killing Kentuckians if it helps him win another Senate term.
Mr. Easley is the managing editor. He is also the White House press pool and congressional correspondent for PoliticusUSA. Jason has a bachelor's degree in political science. His thesis focused on public policy with a specialization in social reform movements.
Awards and professional memberships
Member of the Society of Professional Journalists and the American Political Science Association